Ready for the best Banff area guided tours? Yamnuska Mountain Adventures is the premier Canadian Rockies local provider of hiking, walking, backpacking and mountaineering experiences. For over 30 years, we have hosted thousands of guests from Canada and all over the world. Click here to book!
Website: Click Here!
Enjoy your next vacation to Jasper and Jasper National Park! Vacation Jasper is your complete and full service activity provider. We offer everything from rafting, dogsledding, train journeys to wildlife tours. Book directly with us and get the best prices on your next vaction to Jasper.
Discover Biking in Scottsdale, Arizona!
Phoenix/Scottsdale Bike Rentals
Bike Scenic Arizona Canal
Website: Click here!
A rail trip from Canadian Rockies Trains will take you through some of the most beautiful scenery in the world. There are few better ways to see the stunning sights of the Canadian Rockies than by train on the Rocky
Mountaineer. Whether you are coming to or from Calgary, Vancouver, Banff or Jasper, train tours through the Rockies have been a huge favorite for years. With Canadian Rockies Trains, you receive personal, detailed
service that will guarantee you the best vacation for your time and money.
Website: Click here!
Jasper Vacations provides vacationers around Banff with guided walking tours. Visitors have numerous trail options to experience the natural scenic beauty in Canada – Bald Hills Summit Adventure, Sulpher Skyline, Mount Edith Cavell Meadows and more!
Let Jasper Vacations make your Canadian Rockies holiday experience unforgettable.
Website: Click Here!
Call Toll Free
780-852-0167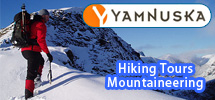 For further information on guided tours in the Canadian Rockies, fill out the blue form on the right side of this page.